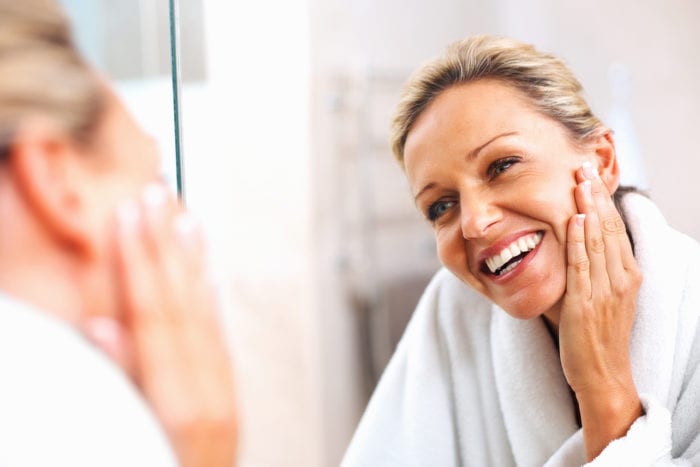 The evolution of laser skin treatments in recent years has developed to help with everything from skin texture to scarring, even acne to sun damage.
The beauty of laser treatment is its ability to harness the body's natural healing process in the stimulation of increased collagen production. The depth of the laser is the key factor in what it can treat and the type of results you can expect.
Specifically, the Halo Hybrid Fractional Laser offers the "best of both worlds" with a dual laser that can boost some collagen production for lost volume and improve tone and texture on the surface of the skin, as well as dramatically reduce even the most stubborn brown pigmentation with no downtime.
While there are so many benefits to this treatment, we have five specific questions you should be asking about the Halo Hybrid Fractional Laser if you're considering giving it a try.
How can I benefit from the Halo Hybrid Fractional Laser Treatment?
This specifically can help with improvement of sun spots, hyper-pigmentation, uneven skin tone and texture. It can also minimize fine wrinkles and creases on the face. We also can't forget to mention that it can help with the reduction in the appearance of mild acne scars and large pores. For more significant textural concerns, multiple Halo treatments will be needed for the best results.
What are some of the advantages of this treatment that I can't find in other laser facial treatments?
This treatment aims to make you feel as comfortable as possible while the procedure is being done. Some features being full customization of your procedure, the treatment is minimally invasive, it treats a variety of skin concerns and is effective on all skin types.
What should I expect during the treatment?
Using a topical anesthetic for comfort, the handheld-laser device is moved across your skin and applied to the treatment area. Patients experience a warming sensation and mild pressure. Once complete, you will experience redness and some swelling depending on the depth of the treatment. This will dissipate over the next few days.
How long is recovery?
Patients typically return to their normal routine within 1-2 days, depending on the strength of your treatment.
When will I see results?
Patients usually see results seven days after their initial treatment is completed, but improvement in the skin tone and texture will continue for 3-4 months after the Halo treatment.
If you're interested in the Halo Hybrid Fractional Laser in the Annapolis, Maryland area, contact Annapolis Plastic Surgery today to schedule your appointment.