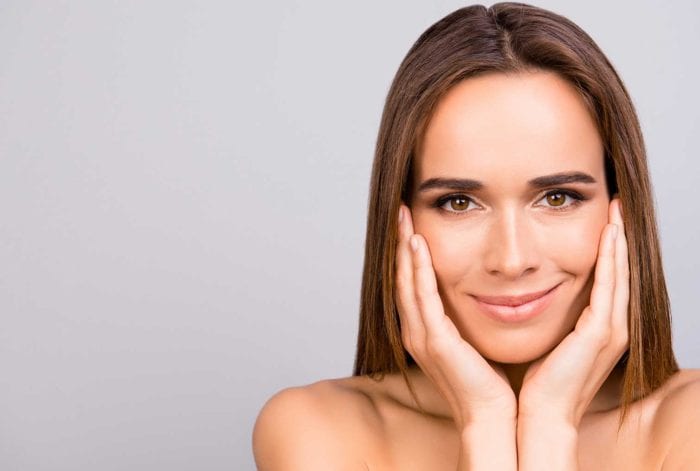 Today's candidates for facial rejuvenation have more options than ever before. Depending on what you are looking to achieve and how long you would like the results to last, your choice may vary. To help you make the best decision possible, we are going to discuss volumizing the face with fat transfer and fillers and the pros and cons of each.
Fat Transfer
This is the transfer of your own fat from one area to another. Usually, this consists of taking fat from your abdomen, treating it, and then injecting it into the area of the face needing volume. This can provide permanent volumization results because it is harvested from your own body. While this sounds great, there can be drawbacks to choosing this procedure. One of the largest drawbacks is symmetry. This technique is far more demanding and sometimes results in fat being absorbed unevenly by the body. Though it is unlikely, this can result in asymmetric facial features. Other procedures could possibly be necessary to correct the problem. This procedure is also performed under anesthesia in the operating room which can be more expensive.
Injectable Fillers
We offer many different hyaluronic acid gel fillers. Depending on your age and desired results, different fillers will be chosen. We offer Juvéderm, Volbella XC, Vollure XC, Voluma XC, Restylane, Radiesse, Restylane Silk, Restylane Defyne, Restylane Refyne, and Sculptra. The results are much more proven and most of the time your doctor is able to achieve your desired results right away. However, these fillers gradually dissolve from 6 months to 2 years, which means repeat treatment is needed to maintain results.
Every patient has their own sets of wants and needs when considering facial rejuvenation surgery. It is important to go somewhere you can trust and have the ease of mind that you are getting the best results possible. Annapolis Plastic Surgery is home to Dr. Bryan Ambro, a double board certified facial plastic surgeon, and Dr. James Chappell, a board-certified plastic surgeon. Together, they provide expert care and comprehensive options for facial rejuvenation. Our top priority is to deliver patients with the most natural looking results in a comfortable, spa-like environment.