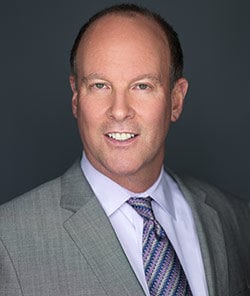 James Edward Chappell, MD, FACS
Dr. James Edward Chappell is a board certified plastic surgeon who focuses on breast augmentation and reconstruction, body contouring and minimally invasive body sculpting.
Education & Post Graduate Training
Undergraduate: College of William and Mary – Biology
Masters: Virginia Commonwealth University – Biology
MD: Eastern Virginia Medical School
Surgical Residency: Fletcher Allen Health Care/Medical Center Hospital of Vermont
Plastic Surgery Residency: Temple University Hospital (Philadelphia)
Board Certification: American Board of Plastic Surgery
Fellow: American College of Surgeons
Dr. Chappell's focused areas of interest and expertise include:
Dr. Chappell brings more than 18 years of experience to Annapolis Plastic Surgery. He has been consistently named a "Top Doc" in the field of Plastic Surgery by What's Up? Annapolis Magazine and the Annapolis Capital. Dr. Chappell has held numerous leadership roles. He is the Medical Director of the Anne Arundel Medical Center Wound Care Center and is currently serving as President of the Maryland Society of Plastic Surgeons. He also served as a Clinical Instructor in the Plastic & Reconstructive Surgery Division at the University of Maryland Medical System from 1999 to 2005.
A special area of interest for Dr. Chappell is breast surgery. He is highly skilled in cosmetic breast augmentation and reconstructive breast surgery. Dr. Chappell also performs tummy tuck procedures and liposuction. He is one of the few plastic surgeons in Annapolis to offer CoolSculpting, a non-invasive body contouring procedure.
Save