Bryan Thomas Ambro, MD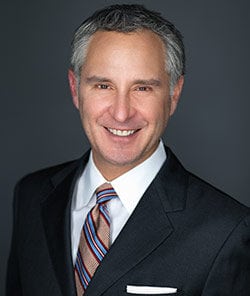 Dr. Bryan Ambro is a double board-certified facial plastic surgeon who specializes in aesthetic and reconstructive surgery of the face, head, and neck.
Education & Post Graduate Training
Undergraduate: Georgetown University – BS
Masters: University of Cambridge (England) – Virology
MD: Jefferson Medical College
Internship: Thomas Jefferson University Hospital – General Surgery
Residency: Thomas Jefferson University Hospital – Otolaryngology
Fellowship: University of Washington Medical Center
– Facial Plastic & Reconstructive Surgery
Board Certification: Facial Plastic & Reconstructive Surgery, Otolaryngology – HNS
Board Certification: American Board of Facial Plastic and Reconstructive Surgery (ABFPRS)
Meet Dr. Bryan Ambro
Dr. Ambro's focused areas of interest and expertise include: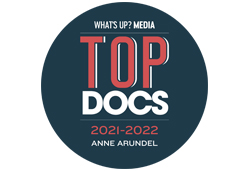 Voted one of the Top Doc's of Annapolis by What's Up? Magazine, Dr. Ambro brings significant surgical experience to Annapolis Plastic Surgery. He served as the Assistant Professor and Director of Facial Plastic Surgery at University of Maryland Medical Center/Shock Trauma Center for eight years. He was also an active member of the face transplant team that, in 2012, performed the most extensive facial transplant to date. After his departure, Dr. Ambro continues to serve as a clinical assistant professor at the University of Maryland.
Another special area of interest is microtia reconstruction, and Dr. Ambro participates in medical missions to Cambodia and Honduras to surgically repair or create ears for children and adults congenital and traumatic ear deformities.
In addition to facial plastic surgery and reconstructive procedures, Dr. Ambro offers a full spectrum of non-surgical rejuvenation treatment including Botox, Xeomin, Dysport, dermal fillers (Restylane, Juvederm, Voluma and Sculptra) and laser skin procedures.
Dr. Ambro has a diverse training background that includes painting and drawing, for which he has received several awards and a scholarship. Incorporating these fine arts skills into his clinical practice, Dr. Ambro strives to achieve individualized, natural-appearing results in each of his patients. He finds that "an over-operated look is what I and my patients want to avoid. The goal of any rejuvenation procedure should be to restore lost features of youth in a balanced, natural fashion."
He has lectured at local, national and international conferences and is an author of over 25 journal articles and book chapters. His love of surgical education continues to keep him involved with University of Maryland resident training and he also serves as an examiner for the American Board of Facial Plastic Surgery certification exam.
Personal Biography
Dr. Ambro lives in Severna Park with his wife and three children. His wife, Dr. Christine Ambro, is a dermatologist at Annapolis Dermatology Center.