Your skin is as unique to you as your fingerprints. What works well for your friend or even your sister may not work for you and vice versa. Annapolis Plastic Surgery proudly carries skincare products from some of the world's leading aesthetic brands. Our medical aesthetician can help you find a customized skin care program that targets your specific needs and goals.
Skin Care Products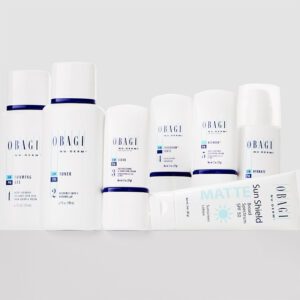 Obagi
No matter your age or skin type, there's an Obagi for everyone. But your skin care routine, like your skin itself, is yours alone. You can only guarantee the quality of Obagi products by purchasing them through an authorized provider like Annapolis Plastic Surgery.
Obagi is perfect for aging skin, hyperpigmentation problems, and serious acne, these products are transformative. Obagi Medical Products enhance the results of facial surgical procedures, maintain the benefits of laser treatments, and simply reverse and slow down the aging process.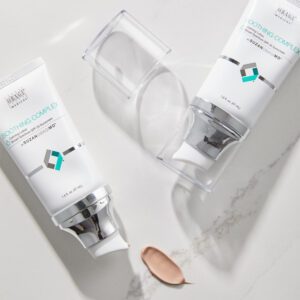 SUZANOBAGIMD Skin Care Collection
SUZANOBAGIMD is developed in partnership with an internationally renowned expert in cosmetic dermatology and surgery, Dr. Suzan Obagi. The combination of clinically proven ingredients and antioxidants reveals healthier-looking, more radiant skin. Every product is hypoallergenic and made without parabens, synthetic fragrances, or dyes. Formulated for all skin types skin.
SUZANOBAGIMD is ideal for:
Appearance of photoaging, such as fine lines and wrinkles
Rough skin texture
Lackluster, delicate skin
Sensitive skin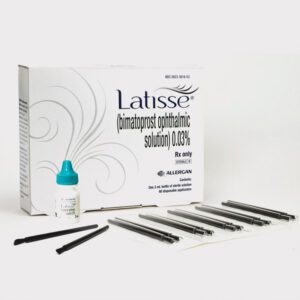 Latisse
Latisse is the first and only FDA-approved prescription treatment for hypotrichosis (inadequate eyelashes). When applied daily, Latisse helps men and women grow new, longer, thicker, and darker eyelashes. The product is safe and effective and only available through a prescription.
You can expect to see the results of Latisse gradually in as little as a month. Full growth is typically achieved in 16 weeks. The active ingredient is bimatoprost, which is believed to activate the anagen (growth phase) of the eyelash hair cycle, increasing the length and the number of hairs grown during the phase.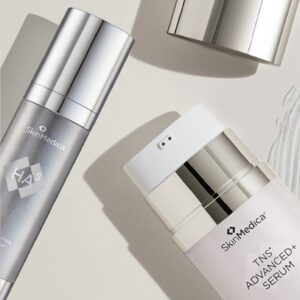 EltaMD Skincare
EltaMD sun care and skin care products are formulated for every skin type, lifestyle, and special need.
Since 1988, EltaMD has been formulating wound healing serums, sunscreens, and skin care products. These products are used and recommended by physicians, dermatologists, and other medical professionals in hospitals, burn centers, rehabilitation clinics, and long-term and short-term care centers. The EltaMD medical grade skin care products are only available through authorized skin care providers to help men and women restore, protect, and maintain healthy skin.


SkinMedica
We are so excited to offer SkinMedica products and to teach everyone about the science behind why SkinMedica is the very best growth factor product line. You can grow 60% more of your own collagen in just 6 months!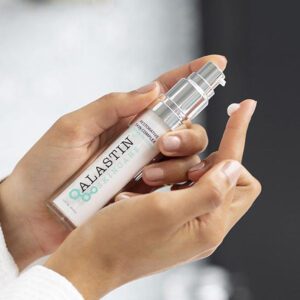 Alastin Skincare
Alastin Skincare products are designed to restore and renew skin to help maintain a healthy, youthful appearance. These specialized are designed for daily-use that produce fresh collagen and elastin, protect your skin, and renew a youthful look. We carry the following Alastin Skincare products:
Regenerating Skin Nectar
Restorative Eye Complex
Soothe and Protect Recovery Balm
TransFORM Body Treatment
Skin Care FAQS
How are professional skin care products different from over-the-counter regimens?
Our medical-grade skin care products contain prescription-strength ingredients that only physicians can dispense. In addition, professional skin care products are rigorously tested and clinically proven to reduce wrinkles, increase skin laxity, reduce acne, improve skin pigment, and more.
Are professional skin care products more expensive?
It's a common misconception that medical-grade skin care products are more expensive than what you can buy over the counter. In fact, the price point of professional products is typically no more than you'd pay at your favorite cosmetic store. Physician-dispensed skin care products make a change in your skin for better results, meaning your investment goes farther than with typical drugstore skin care products.