Spring Skin Rejuvenation
Published by
Mar 2016
Winter weather can bring out the worst in your skin. Now is the time to give it some TLC and take care of any skin care concerns or imperfections. Dr. Bryan Ambro and his staff at Annapolis Facial Plastic Surgery offer surgical and non-surgical treatments to restore your skin to its naturally beautiful state.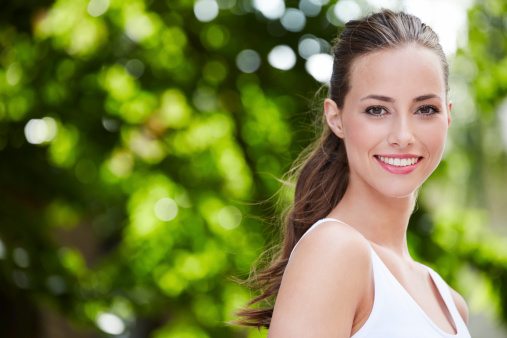 Laser Skin Services Annapolis, MD Laser skin resurfacing offers a non-invasive method for improving the look of your skin. Dr. Ambro uses the most advanced laser technology to treat a wide range of conditions. Laser skin therapy can improve the tone and texture of your winter ravaged skin safely and effectively with little downtime. Other conditions for laser skin rejuvenation include:
the reduction of fine lines and wrinkles
overall tightening of skin
minimizing age spots, sun spots and hyper-pigmentation
improving the appearance of scars
removing superficial, dilated blood vessels
Skin resurfacing sessions can last up to an hour and are generally completed in a series of recommended sessions depending on the individual. Dr. Ambro will discuss your options and goals during a thorough consultation. He may also recommend a combination of skin treatments to achieve optimal results. Laser Hair Removal Annapolis, MD In addition to skin rejuvenation, laser technology can smooth away unwanted hair just in time for spring. Laser hair treatments can dramatically reduce the volume, texture and growth of unwanted hair in patients of all skin types and colors. Like laser skin resurfacing, laser hair removal is tailored to the individual's needs and can be performed on virtually any part of the body. Recovery is minimal to none with each recommended session. FOREVER YOUNG BBL™ Annapolis, MD The Forever Young BBL is a non-invasive treatment can reduce the appearance of age or sun damaged spots, fine lines, freckles, and broken capillaries. Those with skin conditions such as Rosacea have also benefited. There is no down-time needed following the procedure and most patients return to normal activities the same or next day. Dr. Ambro will tailor each patient's treatment to meet their specific needs to ensure optimal, lasting results. Questions about any of our Laser producers? Schedule a consultation with Dr. Ambro today!