Revise Your Story
Published by
Sep 2016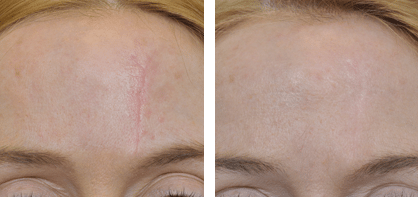 Every scar tells a story, but when those scars are highly visible, we may not always want to share those stories. Deep, visible scars, especially on the face, can make us feel self conscious, uncomfortable, and even ostracized. You don't have to live with the mark of a trauma, or answer unwanted questions about your scars. Whether your scars are from acne, skin cancer, burns, or an accident, there are ways to drastically reduce the visibility of the mark, if not make it vanish all together. When creams and time don't fully heal, it may be time to turn to facial plastic surgery. Annapolis cosmetic surgeons Dr. Ambro and Dr. Chappell can help you start the process of revising your story and edit out the scars.
What Are My Scar Revision Options?
As each scar is unique, there are many different treatment options available. From minimally invasive procedures, to more aggressive treatment plans, you have options to free yourself from the stigma of highly visible scarring. The extent and depth of your scarring will play a major factor in the type of treatment you and your doctor agree on.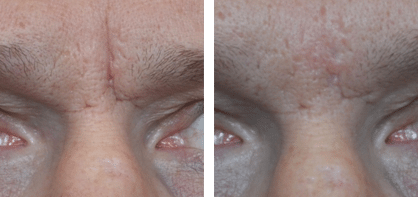 Fractional Laser Technology, fat transfer procedure, dermabrasion, geometric broken line closure and reconstructive surgery are only a few of you many choices when dealing with scar revision treatment. Some treatments are outpatient procedures, others result in a longer recovery period. Often times multiple procedures will be utilized over a series of visits to offer the very best results. If you want to learn more about how each procedure could benefit you, the experienced physicians of Annapolis Facial Plastic Surgery can help.
Visit Annapolis Plastic Surgery
Cosmetic surgeons Dr. Ambro or Dr. Chappell will work with you personally to develop a treatment plan as unique as your story. They will individualize your treatment strategy based on type and placement of scar, your budget, and your vision of your best self. Double board certified facial plastic surgeon, Dr. Ambro specializes in aesthetic and reconstructive surgery of the face and offers state of the art technology and practices the newest and most comprehensive scar revision practices. Make an appointment today with Dr. Ambro or Dr. Chappell of Annapolis Plastic Surgery and revise your story.