Scar Revision
Published by
Jul 2017
For patients who have experienced some type of trauma to their face, it can be difficult to emotionally and physically recover when the scars of their past are evident. Annapolis facial plastic surgeon, Dr. Bryan Ambro, offers individualized treatment plans for scar revision and facial reconstruction. Dr. Ambro provides compassionate and quality surgical reconstruction for incision, cancer, acne and burn scars.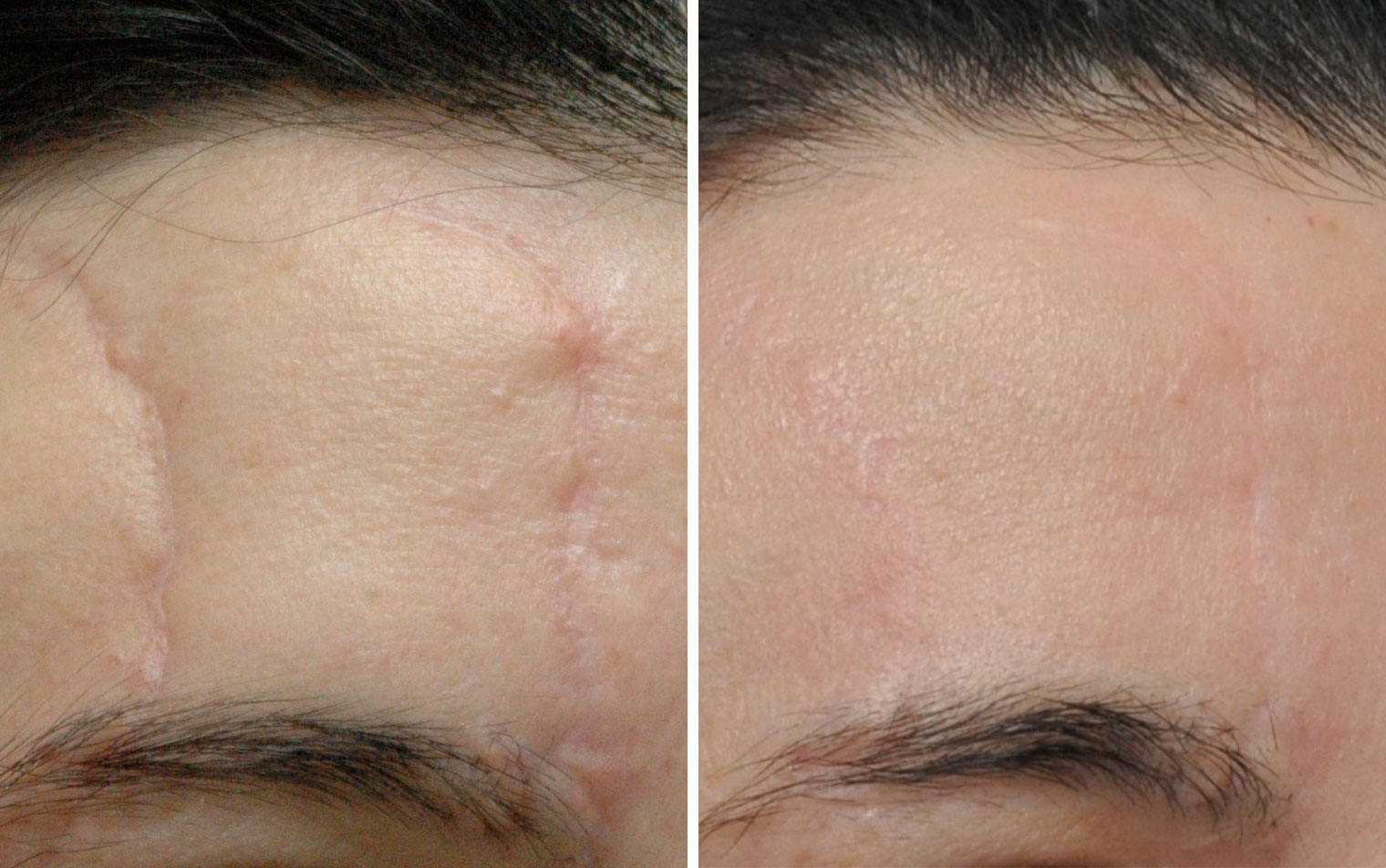 *Results May Vary
Facial Scar Revision Treatments
Acne Scars: Fractional laser resurfacing and dermal fillers can both be effective treatment options for patients with prevalent acne scars. A thorough consultation will help Dr. Ambro recommend the appropriate treatment for the patients ultimate results.
Burn Scars: Burn scars can be severe, highly visible, and painful for patients to deal with. Often times burn scars damage the deepest layers of skin and can even affect the muscle and tendons. Dr. Ambro utilizes the most advanced fractional laser technology to help reduce the appearance of burn scars. Fractional lasers are minimally invasive and for some patients can be combined with surgical revision for optimal results.
Skin Cancer Scars: The removal of skin cancer can cause significant damage to the face. Often times patients with skin cancer will consult with two separate surgeons. one will remove the cancer, and a facial plastic surgeon such as Dr. Ambro will help restore the appearance of the face through reconstructive surgery. Dr. Ambro is highly skilled in skin cancer restoration on all parts of the face including the nose, ears, eyelids, and lips.
Hypertrophic & Keloid Scars: Patients who have had surgery, or trauma to the face may experience red, raised scarring on the face or neck. Treatment for this type of scary will vary and will be determined on a case to case basis for optimal results. Often times Dr. Ambro will suggest a combination of fractional laser therapy and scar revision surgery for the best results and could help to promote naturally healthy skin regeneration.
Schedule A Consultation
If you are looking for a highly qualified, skilled facial plastic surgeon in the Annapolis area, contact the office of Dr. Ambro. Dr. Ambro has many years of experience helping patients heal the wounds of their past.