FaceLift: What To Expect
Published by
Jan 2018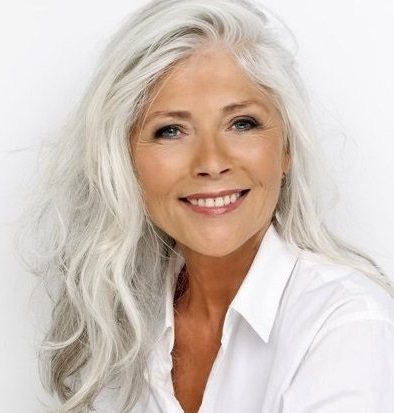 A facelift can tighten sagging skin, smooth wrinkles, and make you look and feel many years younger than your age. Many patients benefit from a full or mini facelift and enjoy lasting results. It is essential to consider the procedure's steps, recovery expectations, and impact a facelift could have. This month we take a closer look at what to expect when receiving a facelift.
The Consultation: Choosing A Cosmetic Treatment
Dr. Ambro offers personalized cosmetic consultations in which he spends time discussing patient concerns and goals. Dr. Ambro will analyze the patient's skin type, age, and overall health to determine which treatment will yield optimal results. Patients may choose to undergo a mini facelift, a full facelift, a facelift in combination with a neck or brow lift or opt for nonsurgical alternatives such as Botox, or facial filler. Together, you and Dr. Ambro will build a comprehensive cosmetic treatment plan to achieve your desired, youthful apperance.
The Procedure: A FaceLift
A facelift is a cosmetic surgery that requires small incisions to be made along the hairline allowing the surgeon to lift the skin creating a more toned and smoother appearance. Excess skin is removed, and the facial skin stitched back together along the incision site. Incisions will be made in predetermined areas allowing for personalized and ideal results. Dr. Ambro always strives to place the incisions in inconspicuous places that will blend with the patient's appearance preventing noticeable scarring.
The Recovery: Allowing Time To Heal
A facelift is a surgical procedure and will require significant time to heal correctly. Patients should allow themselves at least 3-4 weeks of recovery time in the comfort of their own home. It is typical to experience pain, swelling and bruising in the first two weeks of recovery. Each week the face will continue to heal, and your appearance will approve. Most patients experience the peak of discomfort just 3-4 days after their procedure. Patients will be required to avoid exercise, hair dye, or any makeup application during their healing process.
Choosing Dr. Bryan Ambro: Board Certified Plastic Surgeon
Board certified facial plastic surgeon Dr. Bryan Ambro provides mini and full facelifts to qualifying patients. With years of experience and a natural eye for facial aesthetics and balance, Dr. Ambro delivers natural-looking results that enhance a patients apperance. Click here to view before and after photos of real patients. Through a personalized consultation, Dr. Ambro works with patients to choose the surgical or non-surgical treatment plan that will help achieve ideal results. Our cosmetic team will detail all aspects of treatment and recovery prior to their procedures.