Plastic Surgery: Popular Options for Male Body Contouring
Published by
Nov 2019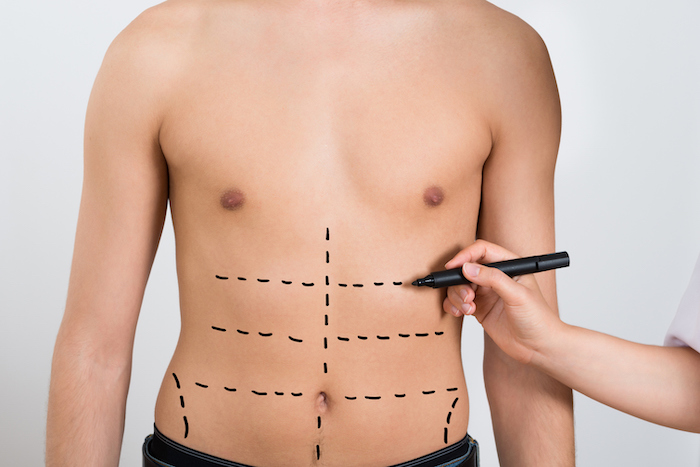 No matter the commitment you make to take care of yourself and your body, time affects us all. Aging can cause the skin and tissue on your body to stretch, descend, and lose elasticity. This particularly shows up in men on the abdomen, chest, and jawline.
Though there are maybe non-surgical options, surgery may still be the best way to address these issues. If this is the route you choose to go, it is extremely important that you see a board-certified plastic surgeon ensure safe and natural-looking results.
At Annapolis Plastic Surgery, our board-certified plastic surgeons strive to find the best option for your body and work hard to eliminate any concerns.
Two options for non-surgical fat reduction are CoolSculpting and Kybella. CoolSculpting focuses on freezing away unwanted body fat primarily on the torso extremity and the neck areas. Kybella works to sharpen your jawline by reducing unwanted fat under the chin. Both of these options offer quick but permeant results in just a few sessions.
If you are looking for a more dramatic and aggressive result, liposuction can be more effective. Liposuction can completely re-sculpt the male torso and create new contours. In specific patients, this will allow for abs to be revealed when the extra abdominal fat is removed. This option is more involved, resulting in a few weeks of recovery and downtime.
If you would like more tone, better body contour, and a more chiseled jawline, call Annapolis Plastic Surgery today to discuss the best option for you.