Deciding Between a Breast Lift, Breast Implants – or Both
Published by
Jan 2020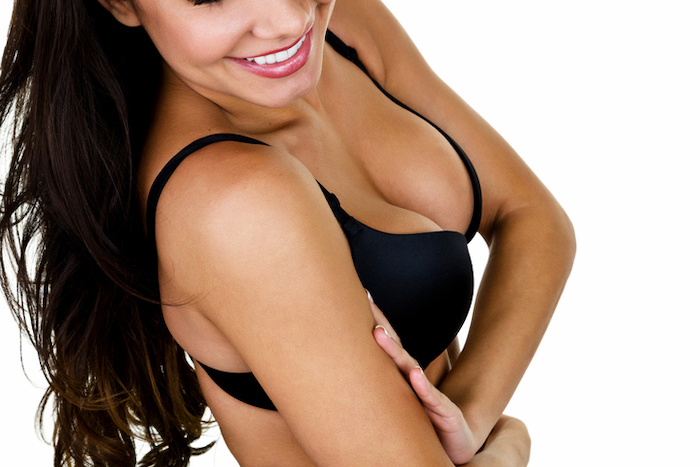 If you've contemplated cosmetic breast surgery, there's a good chance you've wondered if you need breast implants and/or a breast lift.   A woman's body goes through many gradual changes, particularly during pregnancy and breastfeeding. Breasts may also change with age and even begin to sag on the chest. Women with an array of different bust sizes experience deflation or sagging due to a variety of reasons.
How can you determine what surgery is right for you?
Consider many different factors including your desire for more or less breast volume, nipple position, and overall appearance you would like to achieve. At your consultation with Dr. James Chappell MD, a board-certified plastic surgeon here at Annapolis Plastic Surgery, you will discuss your specific and personalized goals to determine what surgery will be best for you.
Breast Volume– Breast volume refers to how full and round your breasts are. Loss of weight can cause the breasts to look flat or lay low. Age, pregnancy, and breastfeeding may lead to enlargement then deflation of breasts. A breast implant may be used in this situation to add volume to the chest, enhancing the appearance of your breasts. A breast lift, also called a mastopexy, may also be needed to address any lax tissue.
Nipple Position– You might be a good candidate for a breast lift if you look in the mirror and find that your nipples point downwards or sit under your breast crease. Sagging tissue or volume loss may cause the nipple/areola to change shape, or get bigger. When the breasts lose volume in the lower portion and get heavier, the nipple will also sag. A breast lift will reposition the nipple/areola to a more youthful location while raising breast tissue. The surgeon may also reshape the nipple/areola during mastopexy, too.
Breast Size– Breast augmentation is among the most popular cosmetic surgeries in the world. This surgery allows for breasts to be reshaped and volumized to obtain a more desired size. This surgery can also allow for the breasts to become more symmetrical.
Breast augmentation and breast lifts can be done individually or combined to save both money and time recovering. Every individuals' needs will differ as will each surgery. To start on your road to achieving your desired results, call Annapolis Plastic Surgery to schedule a consultation with Dr. Chappell today.