Laser Skin Resurfacing Treatments in Annapolis, MD
Published by
Sep 2020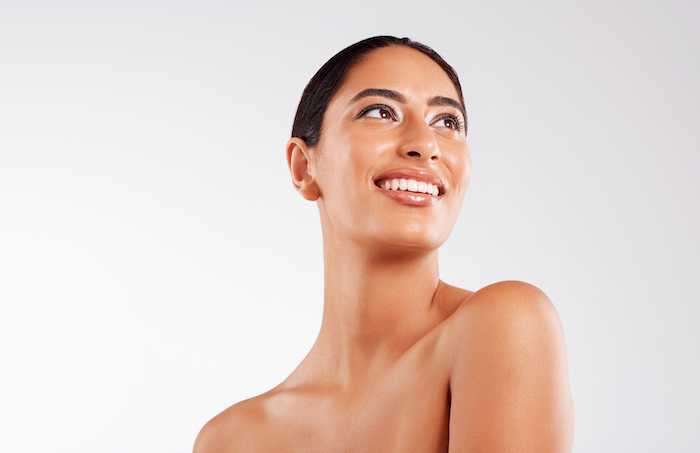 What is Laser Skin Resurfacing?
Laser Skin Resurfacing treatments restore a healthy look to the skin by reducing age spots, wrinkles, acne scars, and other defects through the use of a laser beam. The laser beam is delivered through a computer-controlled device that scans the area of skin being treated.
There are two approaches to Laser Skin Resurfacing – full field and fractional. In full-field resurfacing, the whole area of the skin is treated to remove a layer of skin that the body will replace with a more balanced and healthier layer.
To eliminate certain target spots like fine lines and sunspots, a shallow approach will be used. When looking to eliminate deep wrinkles and improve overall skin tone, a deeper approach will be used to the skin. Fractional resurfacing removes pinpoint columns of skin while leaving the surrounding tissue untouched to help the healing process.
Who should have Laser Skin Resurfacing?
If you've been unsuccessful trying to fix acne scars, fine lines, and uneven skin tones with over-the-counter medications, Laser Skin Removal might be a great option for you.
It is important to consult your medical professional prior and to be upfront regarding your medical history and medications, since certain conditions will not react well to the laser. For example, if you are prone to cold sores, laser treatments may lead to breakouts on the skin. If you use acne medications that contain isotretinoin, your skin may not heal correctly and may lead to scarring on the face from the laser.
Laser Skin Resurfacing is a great way to fix any defects, but it is important to be as honest as possible with your healthcare professional to ensure that is the safest and most comfortable option for you.
Laser Resurfacing Treatments  
Halo – Halo Hybrid Fractional Laser offers the "best of both worlds" with a dual laser that can boost collagen production for lost volume and improve tone and texture on the surface of the skin, as well as dramatically reduce even the most stubborn brown pigmentation with no downtime.
ProFractional Therapy– ProFractional Therapy covers a fraction of the total area being treated with micro-ablated channels in the skin. This approach activates fibroblast production to initiate a natural healing process by leaving the surrounding tissue intact. ProFractional Therapy increases patient comfort, leads to shorter healing times, and provides incredible results.
Control TRL (tunable resurfacing laser)– Control TRL provides our plastic surgeons with the unique ability to customize treatments by fine-tuning the precise level of skin resurfacing for each patient's individual needs. The TRL technology provides control over the depth of ablation and coagulation with micron precision. The control over superficial to deep treatments allows for a customized experience with exceptional results for each patient.
When should you have Laser Skin Resurfacing done?
Laser-treated skin can be hypersensitive to sun exposure for up to a year after treatment. Therefore, it is best to undergo laser treatments in the fall or winter when there is much less sun exposure to ensure a safer and faster healing process. However, no matter what time of the year a patient undergoes a laser treatment, it is essential that the patient applies SPF 30 or higher to the area in order to foster the best results and protect the skin.  
If you are interested in Laser Skin Resurfacing at Annapolis Plastic Surgery call 410-881-2517 or visit https://www.annapolisplasticsurgery.com/laser-skin-care/laser-skin-resurfacing to learn more today!