Considering Rhinoplasty? Here's What You Need to Know
Published by
Jan 2021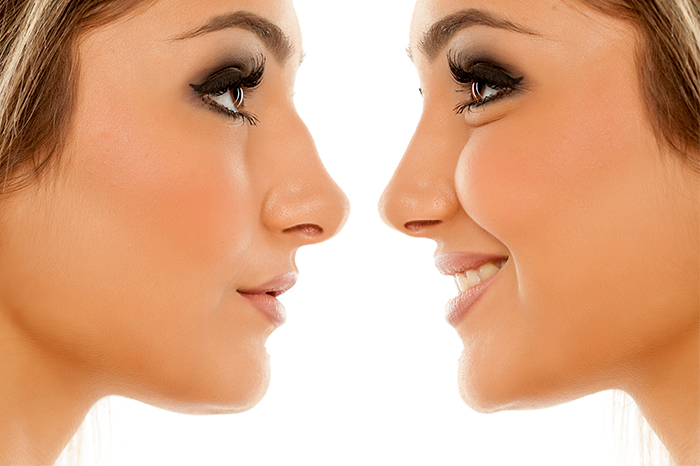 Rhinoplasty, also known as a nose job, alters the way your nose looks and functions. Every year, hundreds of thousands of rhinoplasty surgeries are performed in the United States.
Having a rhinoplasty performed can improve breathing, sleeping, and exercising habits. It's important to know, however, that this isn't just a cosmetic procedure to make your nose look better.
It's surgery, and not without risk. That's why choosing the best surgeon, along with being aware of the basics of the procedure along with knowing what questions you should ask, is important when it comes to ensuring that you obtain the results you want.
The first step is a consultation with a surgeon skilled in this procedure. They will first evaluate your nose and ask questions, with the goal being to understand your personal aesthetic and evaluate your needs. Your nose will also be viewed alone and in relationship to the shape and size of your face. The nose should share the characteristics of the face and accentuate them to create harmony.
Look for a board-certified Facial plastic surgeon, such as Dr. Bryan Ambro, who works with all aspects of the nose. Don't be afraid to ask questions. Your surgeon should be open and forthcoming.
• Make sure that rhinoplasty is a priority in their practice. You should be able to trust the staff and the facility.
• Ask about the surgeon's revision rate. Even among the best surgeons, you should expect a rate between 5% and 7%. Rhinoplasty procedures involve being sedated under general anesthesia.
The procedure then beings with a small incision made along the base of the nose. Those incisions permit access to the cartilage and bones of the nose. Next, the nasal passageways are improved and nasal reshaping (if desired) is performed through careful, meticulous adjustments to the bone and cartilage. Many rhinoplasties do not involve breaking the nose, though in some cases the nasal bones need to be realigned.
Patients who undergo a rhinoplasty usually go home the same day. Recovery usually takes 5-7 days; it is important to take time off from school or work during this period. Rest, ice, and nasal cleaning instructed by the doctor are required during this time. Bruising is common as well as swelling though both should go away in a month or less if treated consistently.
If you believe you are a candidate for a rhinoplasty, contact the offices of Annapolis Plastic Surgery today for a consultation. Dr. Bryan Ambro brings years of experience and success in performing rhinoplasties.