Should I Get a Breast Reconstruction Surgery After a Mastectomy?
Published by
Jan 2021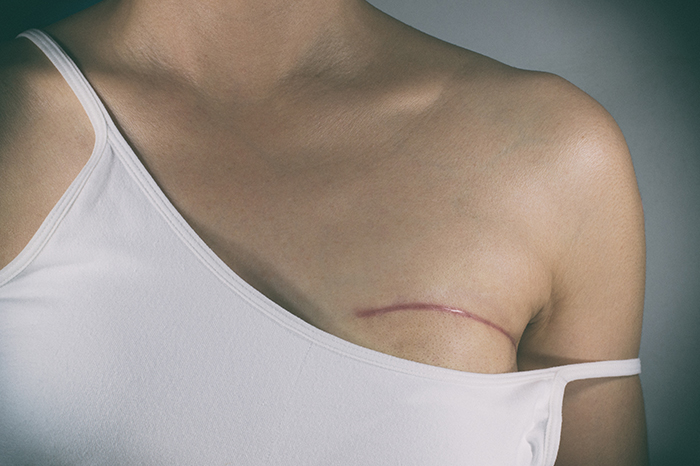 After enduring a mastectomy, patients have the option to get reconstructive breast surgery immediately after or at a later date. It is common for women to opt for the surgery immediately after the mastectomy. Before making this decision, it is important to consult with your breast and plastic surgeons as to what is the best route for you.
Many breast cancer survivors opt for having breast reconstruction surgery. Skilled plastic surgeons provide these survivors with top-notch reconstruction surgery. Each person is unique, having different body and breast shapes. Your plastic surgeon will provide their expertise in helping to select what kind of reconstruction will give you the most desired results.
Breasts can be rebuilt in several different ways but there are two that stand out in particular. A popular option is using saline or silicone implants. The other is using autologous tissue or tissue from elsewhere in the body. Sometimes a combination of implants and autologous tissue is utilized to rebuild the breast.
The surgery time for implants usually takes 1-2 hours while surgery for autologous tissues takes longer, about 4-10 hours. The recovery period typically takes between 3-6 weeks depending on which route you select.
One of the benefits of having breast reconstruction is your appearance. Some women feel insecure not having their breasts; however, with having breast implant surgery, it can prove to be a boost when it comes to self-esteem or even to help clothing fit better. If cost is an issue that you are worried about, there is good news! Due to the Women's Health and Cancer Rights Act of 1998, insurance companies are required by federal law to cover the cost of breast reconstruction after a mastectomy.
What matters most during the process is making a decision with which you are comfortable. Dr. James Chappell brings years of experience in breast reconstruction surgery, especially with survivors of breast cancer. Contact Annapolis Plastic Surgery to schedule a consultation.