Firmer, Fuller Breasts
Published by
Apr 2017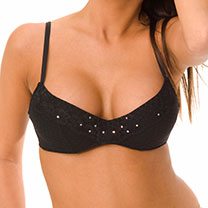 At Annapolis Center for Plastic Surgery our team works with you to create your most natural, beautiful body. We want you to enjoy the skin you feel most comfortable in. Plastic Surgeon Dr. James Chappell provides breast implants for natural and beautiful results. Larger, rounder more youthful breasts are highly desired and can help increase self confidence.
Personalized Breast Implants
Patients are commonly concerned that their new breasts will look fake and people will be able to tell they are not natural. With advancements in breast implants, there are now more shapes and materials available allowing for more natural results. Dr. Chappell will work with you to build a breast implant plan that you feel comfortable with. With different types of breasts implants and four different location choices for your incision site, you can customize your breast implant procedure to fit your cosmetic goals for natural and soft results. During your consultation Dr. Chappell will explain the benefits of each type of implant so that you know you are choosing the implants right for you. Dr. Chappell may also combined an implant procedure with a breast lift for perky, firm breasts with ideal nipple location. During your consultation Dr. Chappell will help you to determine which breast procedure will deliver optimal results for you. Beautiful, youthful breasts can help increase your quality of life and can restore your confidence in your body. Feeling good about yourself can drastically improve your social and personal relationships and may give you the boost in confidence you need. Ideal breast implant patients are over 18 and want bigger breasts for their own well being.
Schedule Your Consultation
To find out of a breast implant is right for you, contact our Annapolis Center for Plastic Surgery or schedule your consultation online. Our dedicated staff will be delighted to help you.